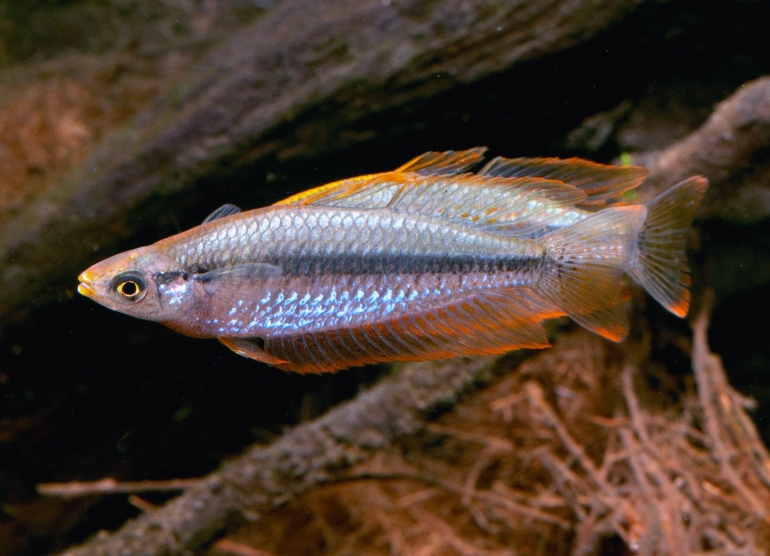 Melanotaenia gracilis [Drysdale River] - photo© Gunther Schmida
---
Allen, 1978
Slender Rainbowfish

Species Summary
Melanotaenia gracilis were first discovered in 1975 by Barry Hutchins from the Western Australian Museum. They have a rather more slender body than most other rainbowfishes and laterally compressed. The lower half of the body has a wash of bright iridescent lavender. Fins are transparent or slightly pink with a bright red border on the dorsal and anal fins, and red tips on the caudal lobes. Closely related to Melanotaenia nigrans, apparently having evolved from a common ancestor. The mid-lateral stripe of Melanotaenia gracilis is not as well defined as that of Melanotaenia nigrans. Mature males are usually much larger and deeper bodied than females. Males may reach a maximum size of 10 cm, but are usually less than 8 cm.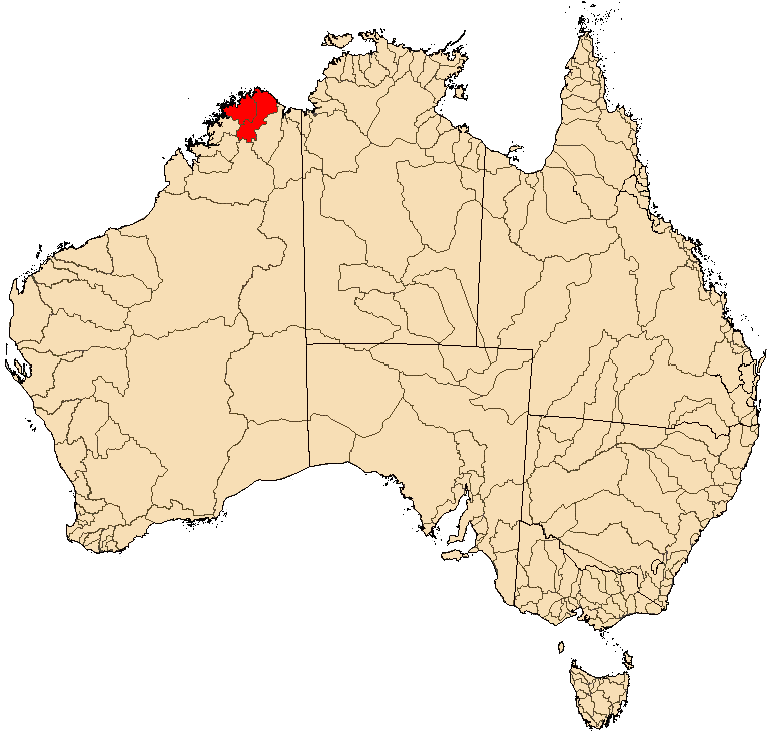 Distribution Map
(Absence from other catchments may reflect a lack of sampling rather than non-existence.)


Distribution & Habitat
The overall distribution of Melanotaenia gracilis is highly restricted, with it known only to occur in the King Edward and Drysdale River systems. Most collections have taken place in the Drysdale River. They have been collected from the Carson River and Morgan Rivers (tributaries of the King Edward River), about 140 km west northwest of Wyndham in the Kimberley region of northern Western Australia. They have only been collected at two Carson River tributary sites and at a single tributary site within the Morgan River. At this site it was however very abundant, with 265 individuals captured. They are generally found congregating around submerged aquatic vegetation, fallen tree branches etc., in clear, slow-flowing tributary streams.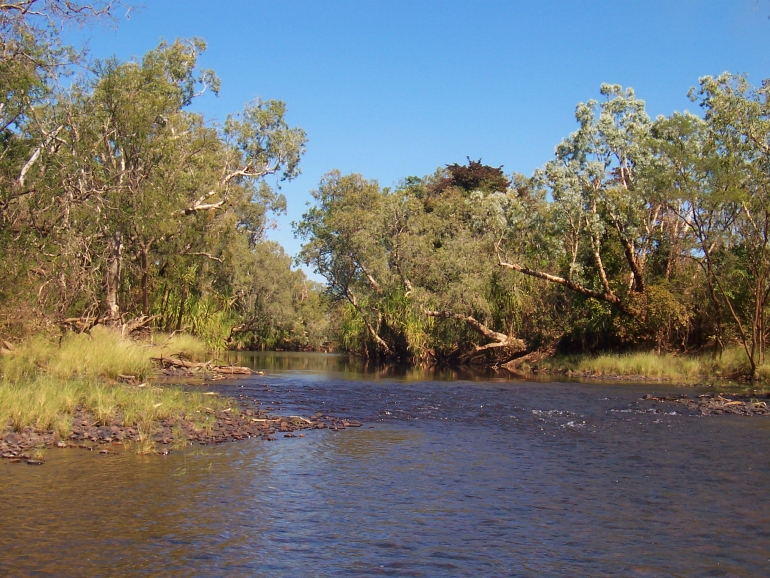 Carson River - photo© Bruce Hansen
The Carson River (155 km) is a major tributary of the King Edward River. The following creeks and rivers flow into the Carson River: Morgan River, Laurie Creek, Swider Creek and Pronga-Marie Creek. The Morgan River (103 km) merges with the Carson River. The Morgan River flows through Wollangooyoo Pool on its way to joining the Carson River. The following creeks flow into the Morgan River: Palmoondoora Creek, Loonjool Creek, Gnamoongie Creek, Pangoor Creek and Changoola Creek.

Remarks
The first live specimens to be successfully established in the aquarium hobby were collected in 1986 by Ray Leggett and Graham Heidke. Since then there have been numerous collections and they are now reasonably well established.

Literature
Allen G.R. (1978) The rainbowfishes of northwestern Australia (family Melanotaeniidae). Tropical Fish Hobbyist 26 (10): 91-102.
Allen G.R. (1989) Freshwater fishes of Australia. T.F.H. Publications, Inc., Neptune City, New Jersey.
Allen G.R. & Leggett R. (1990) A collection of freshwater fishes from the Kimberley region of Western Australia. Record of the Western Australian Museum 14(4): 527-545.
Morgan D., D. Cheinmora, A.Charles, P. Nulgit and Kimberley Language Resource Centre (2006) Fishes of the King Edward and Carson Rivers with their Belaa and Ngarinyin names. Land and Water Australia Project No. UMU22.


Adrian R. Tappin
Updated May, 2013

---